Application deadline date has been passed for this Job.
This job has been Expired
Head of Property & Facilities
Post Date:

13th May 2022

Views

985
0

Applications
Job Description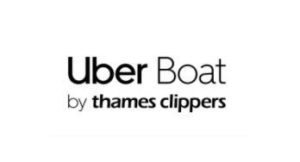 Salary
£45,000-60,000 a year, plus benefits including free travel on our boats
Contract Type
Permanent
Hours of Work
40 hours per week, Monday to Friday. We work 4 days in the office and 1 day remotely.
Location
Thames Clippers – Clipper House, Trinity Buoy Wharf, Poplar, London E14 0JY
Closing Date
Monday 4th July 2022
Full Description
Uber Boat by Thames Clippers (UBTC) are looking for Head of Property and Facilities.
You'll have full accountability for the management and maintenance of all UBTC's assets including all marine and landside assets.
You'll oversee all planned and preventive maintenance including marine (non-vessel), structural, mechanical and electrical maintenance at all owned and leased UBTC piers, landside property (including Clippers HQ), and the cleaning of all vessels within the fleet and the piers ensuring the portfolio of all operational assets is maintained to a compliant and high standard.
In collaboration with UBTC's executive team, you will lead on the development and implementation of the company's Property and Facilities strategy to effectively meet business goals and on all building changes, including office changes, building enhancement projects to ensure change is delivered to the right quality in a cost effective and compliant manner.
You'll be responsible for all aspects of UBTCs working environment, whether in HQ or on the piers and be a champion for UBTCs Great Place to Work value through effective leadership and management of the tidiness, cleanliness and serviceability of all property and facilities.
You'll engage with UBTCs Partnership at Work employee committees on relevant issues and establish and maintain policy and process to ensure all employees can take responsibility for a clean and safe working environment including a robust maintenance / fault reporting system.
We're looking for someone educated to degree level or equivalent and / or professionally qualified in construction/facilities management.
You'll have relevant experience in a property or facilities role; be able work in a fast paced, dynamic and entrepreneurial business and lead by example with an inclusive hands-on approach.
With previous management experience, you will be able to manage and motivate colleagues, to prioritise and plan their workload and get the best out of them.
You'll be able to use your initiative, work with minimum supervision, organise your time effectively, and deliver to agreed timescales.
We're looking for someone with strong negotiation and account management skills and experience of managing and overseeing contracts and ensuring SLA's are delivered is key.
We'll give you all the support and training you need regarding our systems as well as a thorough induction on how we work and the culture at Uber Boat by Thames Clippers, so you'll be set up for success.
Where: You'll be based at our offices at Clipper House, Trinity Buoy Wharf, London E14 0JY, a short walk from Canning Town tube or a hop across the river on our staff boat, from North Greenwich tube.
So why apply?
Uber Boat by Thames Clippers are London's leading River Bus service. Our fleet of high speed catamarans provide commuters and sightseers with a unique way to travel around the capital. We carry around 5 million passengers a year and currently employ around 470 people, which is set to increase over the next few years.
Uber Boat by Thames Clippers (UBTC) is an entrepreneurial and inclusive organisation where we respect and value everybody's contribution. We empower and trust our people to do the right thing. We strive to be excellent in everything we do and it is our people that help to make our business a great place to work. There is real potential for internal development and promotion within our business and internal succession is one of our core principles.
Our commitment to inclusion
We are committed to fostering a diverse and inclusive workforce. We believe in equality of opportunity for all and our approach to recruitment and selection is fair, open and based purely on merit. Applications from individuals are encouraged regardless of age, disability, sex, gender reassignment, sexual orientation, pregnancy and maternity, race, religion or belief and marriage and civil partnerships. If you require reasonable adjustments in any recruitment process with us, please make us aware.