Application deadline date has been passed for this Job.
This job has been Expired
Health & Safety Apprentice – Cory
Post Date:

3rd March 2022

Views

1125
0

Applications
Job Description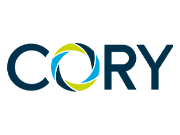 Safety, Health and Environment Technician 3
Cory is one of the UK's leading resource management, recycling, and energy recovery companies. We operate one of the largest energy from waste facilities in the country, located on the banks of the River Thames in London. With planning approved for a second EFW facility and expansions in our waste transfer business, we are looking for a HSE apprentice to work within our existing HSEQ Assurance team to support the business's safe and sustainable development.
The Health and Safety Apprenticeship is 2 years in duration, aimed at achieving industry-recognised qualifications and will be delivered in conjunction with a recognised and approved training body. You will have the opportunity to learn through block-release at college and implement the skills in a working environment with support from workplace mentors and buddies.
Based at our Riverside Resource Recovery facility in Belvedere, the Health and Safety apprentice will support the business by:
Contributing to a positive health and safety culture
Ensuring sites are compliant with relevant HSE legislation
Undertaking assessments, audits and inspections of operational activities
Reviewing and updating safe systems of work
Develop training materials and support with training delivery
Through a mixture of college and on-site training, skills will be developed in the following areas:
Safety, Health and Environmental legislation
Risks and opportunities in the waste industry
Incident causation and prevention
Controlling hazards through risk assessment
Training and presentation delivery.
Overview of the role
Through practical and vocational studies, obtain an understanding of key legislation, guidance and industry best practise and the likely impact on Cory. Produce reports, written advice and other such documents to support and maintain the implementation of legal and other requirements suitable for use by managers and others as required.
Assist with the general maintenance of the Cory Integrated Management System, which meets the standards of ISO 14001 Environmental Management Systems, ISO 45001 Occupational Health and Safety Management Systems and ISO 9001 Quality Management Systems and forms the backbone of the systems used by the company to operate safe and effectively.
You will be expected to attend college and complete course work to a high standard.
You will complete the Level 3 Safety, Health and Environment apprenticeship at an industry-leading apprenticeship academy. Upon completion, you will be able to join the Institution of Occupational Safety and Health at TechIOSH level.
Package
37½ hours per week (Monday to Friday).
Salary approximately £14,000 per annum.
Start date – May 2022.
Desired Skills & Attributes
Maths & English to GCSE Grade 4 or higher.
Ability to understand and interpret complex texts.
Desired personal qualities
Good timekeeping is essential.
Confident communicator, able to work well with others.
Willingness to receive and implement instructions from tutors and mentors.
Attention to detail
Future prospects
There is the potential for a permanent position within the organisation. High achievers will be given the opportunity to progress further within the company.
Things to consider
The successful candidate will be expected to travel from home to college and to their place of work and other Cory operating locations.
How to apply
Please send your CV to joinus@corygroup.co.uk along with a covering letter covering these questions:
Why would you like to work for Cory?
What makes you the right person for the position?
What will you achieve as an apprentice with Cory?
For further information, please email joinus@corygroup.co.uk