Application deadline date has been passed for this Job.
This job has been Expired
Housekeepers
Post Date:

5th May 2023

Views

477
0

Applications
Job Description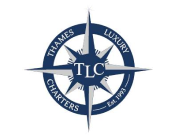 JOB TITLE: Housekeeping
LOCATION: Butler's Wharf Pier, London SE1
HOURS PER WEEK: Monday-Sunday, various hours available
REPORTS TO: Head Housekeeper
Find out more about this role and apply here
Thames Luxury Charters own and operate a fleet of luxury passenger vessels operating on the River Thames from Butler's Wharf Pier for over 30 years. Vessels
include the Dixie Queen and Elizabethan which present a unique luxury venue for both personal and corporate events large and small.
Main Duties;
Routine weekly clean of boats to ensure vessels are ready to a high standard for client viewings and functions
Routine post function clean of vessels
Routine daily clean of the office spaces
Assist the Head of Housekeeping with keeping stockroom tidy and with stock keeping of cleaning equipment as required
To adhere to Company policies & procedures at all times
Person Specification;
The ideal candidate will have the following:
Previous experience as a cleaner/Housekeeper
Good level of spoken English
The ability to work well as part of a team
Excellent attention to detail
This Job description does not define or limit your role. You may from time to time be required to perform other related duties as negotiated to meet with the on-going needs of the business.