Application deadline date has been passed for this Job.
This job has been Expired
Jetty Waste Movement Operative
Post Date:

9th November 2023

Views

56
0

Applications
Job Description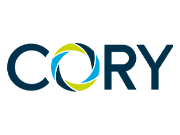 Norman Road, London – Belvedere
Operations
Belvedere, Full-Time, Individual Contributor, Overtime available, Shift Work
Job description
Multi-Skilled Operations and Maintenance Assistant (MSOMA)
Cory is recruiting for the position of Multi-Skilled Operations and Maintenance Assistant (MSOMA) at their Energy from Waste Facility in Belvedere Kent, using waste that would otherwise have gone to landfill as fuel to generate electricity. The facility generates c.525,000MWh of electricity each year from processing c.750,000 Tonnes of waste. The company uses the River Thames as a green highway to move waste from London on tugs and barges, effectively removing 100,000 truck movements a year off roads. By generating electricity from residual waste, the plant is improving resource efficiency, avoiding landfill use and achieving greater sustainability as part of London's circular economy.
The Role
The holder of this role will provide an important function that directly contributes to the daily working and smooth running of Riverside 1 through various operation duties and responsibilities.
Acting under the direction of the Site and Jetty Manager
To safely operate Jetty Container Cranes, Dock Tractors, Front Loading Shovel, Waste Ash Cranes and other Mobile Plant as directed by a Supervisor
Expediting the unloading and reloading process of barges and optimising supply of waste to the tipping hall and waste bunker
Supervise tipping hall operations and waste audits safely, efficiently and within operational procedures
Identify and report all accidents/ incidents / safety infringements (SINs) and near immediately to Supervisor/Shift Team Leader
Prevent the deposit of any unauthorised waste and report all incidents to Supervisor/Shift Team Leader
Ensure safe and efficient operation of all activities on site and comply with Health & Safety, Environmental and Operational procedures of the EfW Plant under all situations and conditions
Implement work procedures, work instructions and application of correct site safety rules and review as necessary
Understand and comply with relevant environmental legislation and Environmental Permit BK0825WI
Understand and work within the environmental permit reporting all non-compliance or incident to Supervisor, Shift Team Leaders or Manager.
Understand and work within the Riverside 1 Environmental Management System (Safety Management System)
Report all environmental concerns to Shift Team Leaders, Supervisor and Managers
Ability to work 12-hour shift pattern to include nights, weekends and bank holidays.
Carry out other reasonable tasks and duties as requested by management.
The above is a summary of the main tasks and responsibilities of the post, further tasks and responsibilities may be required within the demands of the business.
Job requirements
The Person
The successful candidate will be able to demonstrate the following knowledge, skills and experience:
Mobile Plant / Crane background and experience are essential.

Operational qualifications or equivalent are desirable.

Experience of working within Energy from Waste or another similar environment is desirable.
Willingness to undertake a variety of challenging tasks to meet the operational needs of the plant.
A self-motivated individual who can work on their own initiative, who takes a proactive approach to work.
Have the ability to communicate clearly and concisely to colleagues and contractors.
An appreciation of Health, Safety and Environmental procedures.
To undertake training relevant to the position.
Cory is an inclusive workplace for people of all backgrounds and walks of life.
As a signatory of the armed forces covenant, we actively encourage job applications from veterans and reservists, to whom we will provide additional assistance when needed.
You may see a long list of job requirements and feel discouraged because you don't match every single bullet point. We welcome your application if you feel you could make a positive impact in the role.