Application deadline date has been passed for this Job.
This job has been Expired
Marine Engineering Technician (Mechanical)
Post Date:

24th March 2023

Views

561
0

Applications
Job Description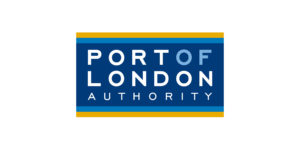 Job title: Marine Engineering Technician (Mechanical)
Department: Marine Engineering
Reporting to: Workshop Supervisor
Grade: 7
Salary: £41,359 per annum + 10% operational allowances (£4,135.90 per annum)
Base: Denton. Gravesend
Closing date: 31 March 2023
Interview date: 13 April 2023
Reference Number: 21
Who we are:
The Port of London Authority is the statutory harbour authority for the tidal Thames and responsible for 95 miles of the River Thames from the Estuary to Teddington Lock in West London. We work to keep river users safe, protect and enhance the environment and promote the use of the river for trade and travel.
The Department:
The Marine Engineering department is responsible for the provision and maintenance of all marine, electrical and mechanical Port of London Authority assets. This includes but is not limited to 30 powered craft, various river structures and many buildings and remote sites.
The role:
Working within the Marine Engineering Section, the successful candidate will be responsible for undertaking maintenance of machinery and hull systems in a fleet of small commercial craft (up to 36m), shore facilities and piers. In addition to skilled maintenance and machine shop work, the ME Technician will be required to supervise the work of other technical staff/contractors and serve as relief Ship's Engineer in the PLA's Salvage Craft. They will also be expected to impart their knowledge and experience onto junior and trainee staff. Candidates must be self-motivated and capable of undertaking manual lifting operations.
What we are looking for:
Applicants should have thorough knowledge and experience of the following:
Be a skilled Marine/Industrial Mechanical Engineering Technician, with a HNC in a relevant engineering discipline or equivalent demonstrating a number of years of both theoretical and practical experience in fault diagnosis, maintenance and operation of the wide range of mechanical, electrical and control systems across the fleet of marine plant.
Good Toolroom/Fitting skills & experience
Diesel engine electronic control systems would be an advantage
Small vessel electrical systems at 12V & 24V dc (including starting & charging and general boat services etc.)
Although normal hours of work are 35 per week on a day-work basis, there is a requirement for additional attendance outside this period and on occasion provide call out cover, in response to operational and emergency requirements.
Benefits package:
28 days annual leave
Medical Cash Plan (Westfield Health)
Generous pension
Onsite parking with electric charging
Access to Occupational Health, Mindfulness, Counselling and Physiotherapy
Cycle to Work Scheme
Access to MyGymDiscounts
Additional information
A full job description is available here.
To apply, please complete the application form, including the reference number stated above.
You are required to have a Right to Work in UK, as currently the PLA is not a sponsor employer, therefore an offer of employment cannot be made unless you currently hold the rights to live and work in the UK.