Application deadline date has been passed for this Job.
This job has been Expired
Operations Assistant
Post Date:

23rd June 2022

Views

819
0

Applications
Job Description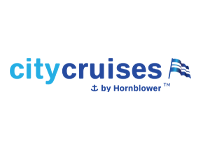 Salary
Up to £24,000 a year
Job type
Full-time
Full Job Description
City Cruises UK is part of the City Experiences division of the Hornblower Group, a global leader in world-class experiences and transportation services. We operate public dining and sightseeing cruises as well as private charters for corporate events, birthday parties, weddings, or other special occasions across London, Poole and York.
The Operations Assistant assists the Operations team in the smooth running of the Operations team on a daily basis. This position also includes a lot of Operations Administration where you will have attention to detail, along with the ability to prioritize multiple tasks at the same time. This position is Full Time and on a permanent basis.
Essential Duties & Responsibilities are as follows and are not limited to the following:
Assist in the preparation of all Operations reports.
Prepare and distribute the daily briefing folders.
Assist with the maintenance and scrutiny of the company SMS.
Maintain an operations boat schedule diary.
Assist the Operations Manager and Charters Captain with the allocation of vessels and crew to schedules for tripping and charters services.
Report all incidents to departmental superiors that would bear on outside authorities (PLA; MCA and MAIB) as and when required.
Familiarise with all the services within the company and our trade customers for day to day running on the pier locations.
Ensure timesheets within the Operational department are completed on time and given to payroll department to process in coordination with the correct procedure
Ensure departmental purchases are made in accordance with Company policy.
Help to maintain dry docking and servicing records.
Check and file Captains' log sheets, noting points of concern and reporting to the Operations Manager.
Maintain the Operations office library of vessel files including: –
Log sheets
Drill sheets
Repair and maintenance requests
Search and rescue (SAR) documents
Passenger certificates
Safety equipment certificates
Medical certification and expiry dates
Any other training needs as required
Any Ad-hoc duties as requested by the Head of Operations or the Operations Manager.
Attend meetings as required by the Head of Operations.
Requirements and Qualifications
Experience of working in a busy office environment
Experience of working in busy office environment
Very strong administration skills
Educated to GCSE level or equivalent
Proficient in IT – Microsoft Word, Excel, Outlook and PowerPoint
Able to influence and build strong business partnerships within the organisation.
Have a flexible, can-do attitude with the ability to react calmly in a pressurised situation.
Able to own and follow-through on projects required and issues raised.
Excellent organisational and time management skills
Excellent oral and written communication skills.
Team player but able to motivate self and work independently on own initiative.
Able to work to tight deadlines and prioritise workload.
Desirable
Customer service/operational background.
Proven experience in being highly organized
This role pays a salary of up to £24,000
Job Type: Full-time
Application question(s):
Are you educated to GCSE or equivalent?
Experience:
Office Admin: 1 year (preferred)