Application deadline date has been passed for this Job.
This job has been Expired
People Performance Manager
Post Date:

27th October 2022

Views

677
0

Applications
Job Description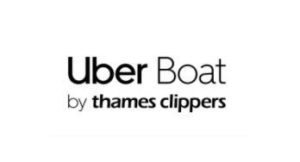 Salary
£40,000 plus benefits. KPI Related Bonus.
Contract Type
Permanent
Hours of Work
42 Hours Per Week, Monday-Sunday
Location
Thames Clippers – Clipper House, Trinity Buoy Wharf, Poplar, London E14 0JY
Closing Date
Thursday 10th November 2022
Full Description
Here at Uber Boat by Thames Clippers we have a strong team ethic, we take pride in what we do, and we respect each other which make it a great place to work!
Our Fleet Operations team are looking for a People Performance Manager who will be responsible for tracking / managing staff performance within the Fleet Operations Department and managing employee relations cases, including those relating to staff wellbeing.
You'll also help deliver Uber Boat by Thames Clippers vision of world class customer service within the Fleet Operations team; by driving customer experience and operational efficiency forward through close management of mystery shops, customer feedback and feedback from the wider business.
Whilst providing guidance and development feedback to all Fleet Operations frontline staff, whilst ensuring the team have the required tools to carry out their roles effectively; you'll assist the Head of Fleet Operations and management team in delivering key projects to achieve KPI related goals.
You'll promote and uphold UBTC values, ensuring employees feel supported and empowered within their role, whilst also feeling confident to engage professionally at all levels; and proactively initiate conversations with crews regarding on-board standards, focusing on customer interaction, husbandry and uniform expectations.
Ensuring staffing levels are monitored and maintained to deliver river bus services and charters, including organising and conducting assessment days / interviews; you'll be responsible for Fleet Operations Department MI reporting and crew KPI delivery.
We're looking for someone who has worked in a similar role who has proven results of developing a culture of high performance.
You'll have the ability to think strategically and operate at a managerial level; have experience of implementing and managing change with the ability to influence change at all levels.
We're looking for a calm, self-assured motivational leader with experience in managing performance and standards (hospitality management); the ability to respond quickly and take a "hands on" approach who can proactively plan and manage tasks without continuous direction.
You'll have excellent interpersonal and listening skills and be able to build relationships with all levels of people across different departments.
With the ability to analyse and interpret data to produce management information you'll be proficient in Microsoft Office, specifically Microsoft Word, Excel and PowerPoint.
We'll give you all the training you need regarding our systems as well as a thorough induction on how we work at Uber Boat by Thames Clippers, so you will be set up for success.
Where: You'll have a desk in our Head office at Clipper House, Trinity Buoy Wharf, London E14 0JY, a short walk from Canning Town tube or a hop across the river on our staff boat, from North Greenwich tube, but will be expected to travel on our boats in order to support the Fleet Operations team whilst they work.
So why apply?
Uber Boat by Thames Clippers are London's leading River Bus service. Our fleet of high-speed catamarans provide commuters and sightseers with a unique way to travel around the capital. We carry around 5 million passengers a year and currently employ around 470 people, which is set to increase over the next few years.
We are an entrepreneurial and inclusive organisation that was voted "Employer of the Year" at the 2017 London Transport Awards. There is real potential for internal development and promotion within our business and internal succession is one of our core principles. Our values: Trusted to do the Right Thing, Great Place to Work, Be Excellent and Respect allow our employees to excel in their careers with us.
Our commitment to inclusion
We are committed to fostering a diverse and inclusive workforce. We believe in equality of opportunity for all and our approach to recruitment and selection is fair, open and based purely on merit. Applications from individuals are encouraged regardless of age, disability, sex, gender reassignment, sexual orientation, pregnancy and maternity, race, religion or belief and marriage and civil partnerships. If you require reasonable adjustments in any recruitment process with us, please make us aware.
Please be aware we no longer accept CV's. In some instances, you can still upload your CV but the hiring manager will not be able to use it to make their final decision. Instead, you will be asked to complete an application form, which is anonymised so that we can run a fair, inclusive, and equitable recruitment process.
Therefore, please make sure you follow the instructions carefully and complete the application form in full, with as much detail as possible as the information you provide will allow us to decide whether to progress your application to interview stage.