Application deadline date has been passed for this Job.
This job has been Expired
Senior Surveyor
Post Date:

28th July 2023

Views

288
0

Applications
Job Description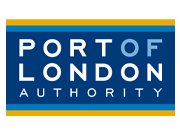 Department: Estates
Reporting to: Head of Estates
Grade: 5
Salary: £52,945 per annum plus £4,377 per annum 'job need' car allowance
Base: Gravesend/London/Hybrid
Closing date: 21 August 2023
Reference number: 34
Who we are:
The Port of London Authority is the statutory harbour authority for the tidal Thames and responsible for 95 miles of the River Thames from the Estuary to Teddington Lock in West London. We work to keep river users safe, protect and enhance the environment and promote the use of the river for trade and travel.
The Estates Dept is responsible for providing a fully comprehensive estate management service with a view to increasing the Port of London Authority's revenue stream from its wide-ranging property portfolio. This involves providing internal property advice to other depts and in liaising and negotiating with the Port of London Authority's lessees and licensees while undertaking property valuations, rent reviews, and acquisitions and land sales.
The role:
Reporting to the Head of Estates, this role will cover the full range of the Estates Dept's property functions noted above but also including but not limited to site inspections, preparation of reports, attendance at meetings, preparation and coordination of arbitration proceedings and mentoring of the Depts graduate trainee surveyors with a view to becoming fully qualified chartered surveyors.
What we are looking for:
We are looking for an ambitious chartered surveyor with up to two years post qualification experience in asset management with good analytical and problem-solving skills. This role requires good organisational, negotiation and communication skills and the successful candidate will have a sound knowledge and detailed understanding of the relevant Landlord and Tenant legislation, case law and its legal implications.
Benefits package:
28 days annual leave
Medical Cash Plan (Westfield Health)
Generous pension
Onsite parking with electric charging
Access to Occupational Health, Mindfulness, Counselling and Physiotherapy
Cycle to Work Scheme
Access to MyGymDiscounts
For further information or if you would like to have an informal discussion about the position, please contact Ben Fanning (Head of Estates) on 01474 562388 or ben.fanning@pla.co.uk.
A full job description is available here.
To apply, please complete the application form, including the reference number stated above.
You are required to have a Right to Work in UK, as currently the PLA is not a sponsor employer, therefore an offer of employment cannot be made unless you currently hold the rights to live and work in the UK.