Application deadline date has been passed for this Job.
This job has been Expired
Traffic Management Assistant, Woolwich Ferries
Post Date:

14th August 2023

Views

250
0

Applications
Job Description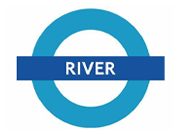 Organisation – Woolwich Ferry
Job – River Services
Position Type – Full Time
Please note: Applying for this role means you have read and understood this advert and any associated links.
Due to the expected high response to these vacancies we reserve the right to close this campaign once we have a suitable pool of applicants, which could be prior to the published application closing date.
Traffic Management Assistant – Woolwich Ferry
Contract Type: TfL – Permanent
Salary: £29,255 pa
Location: Woolwich Ferry
The closing date for applications is 27th August @ 23:59
The role
The Woolwich Ferry is a free vehicle and pedestrian ferry service across the River Thames in East London. The ferry service links Woolwich in the Royal Borough of Greenwich on the south bank, to North Woolwich in the borough of Newham on the north bank. It also links two ends of the inner London orbital road routes, the North and South Circulars. In excess of two million passengers use the ferry service each year.
There has been a Thames ferry service at Woolwich since the 14th Century. The original small open hand powered vessels and thereafter paddle steamers, are a long way from the two-diesel electric battery hybrid vessels which entered service early in 2019, accompanied by the intelligent docking and locking systems (IDLS) at the north and south terminals.
The Woolwich Ferry Service is licensed and financed by London River Services, the maritime arm of Transport for London (TfL). The service has previously been operated under license by a third-party contractor. Following the Mayor of London's announcement on 10th February 2020 the service has been transferred in house to Transport for London full technical and operational management.
The transition programme to facilitate this is well under way and as part of this transition we are recruiting for Traffic Management Assistants.
As the Traffic Management Assistant, your general-purpose duties will be associated with the day to day operation of the Woolwich Ferry. You will manage and supervise the safe and efficient marshalling of passengers and vehicles within the North and South terminals (and across the roadways and access roads). This will be to and from the vessels in both directions on each vessel docking when loading and unloading the Woolwich Ferries.
You will demonstrate the highest standards of TfL and WF customer service in line with existing standards in other areas of TfL transport operations. You Will work as part of a roster, Monday to Sunday, ensuring full compliance with legislative requirements and WF SMS, policies, plans and standard operating procedures for the safe and efficient landside operations of the Woolwich Ferry service; and to ensure Security or handover of the terminal areas at the start and end of the terminal operating shifts.
Key accountabilities:
Safe and efficient marshalling and direction of passengers and vehicles in the North and South terminal areas for loading onto and discharge from the vessels.
Advise the ferry Captain/Mate of any predictable surge or overload on terminal capacity/capability situation and take positive steps to minimise such when it occurs.
Assist with the opening/closure of the Flood Defence Gates at the terminals when required.
Carry out daily cleaning and clearance duties within the terminal areas and access roads to/from the vessels.
Carry out inspections of passengers and vehicles in the terminal areas or on the access roads when instructed to do so by the Duty Operations Manager. Report all suspicious items to the Duty Operations Manager as a pre-cursor to this event happening.
Immediately report accidents/incidents/emergencies/vehicle breakdowns or abandonments to the Duty Operations Manager, or his/her appointed Assistants or Deputies, in the terminal areas or on the access roads.
Act as the first point of contact with the General Public for complaints and comments and feed to Second Mates and if urgent to the Duty Operations Manager.
Assist with the integration and operation of any new traffic control scheme at the terminals and on the access roads which may involve changes in control staff or systems of work in respect of marshalling or flow control.
Ensure all terminal areas are closed off and opened up in accordance with the WF Security Plan.
Inspect, identify and report defects, maintain and repair infrastructure, vessel, equipment and other items associated with the Woolwich ferry operation. Complete tasks as directed, identified and included in the WF OPM system as appropriate.
Skills, Knowledge & Experience required for the role:
Knowledge
Good working knowledge of the Woolwich Ferry and landside terminals Policies, Plans and Standard Operating Procedures. (Desired)
Good working knowledge of legislation governing use of landside terminals and their operational and security issues. (Desired)
Familiarisation with the local area to give assistance or directions to motorists and foot passengers. (Desired)
Awareness of site safety and Security issues and procedures. (Desired)
Knowledge of operating service hours and current status, complaints process and key contacts. (Desired)
Skills
Competent with the safe and efficient loading and unloading operations of a passenger/vehicle ferry, including marshalling and control of landside terminals and access roads. (Desired)
Good verbal skills for dealing with customer complaints on the job. (Essential)
Ability to transfer to the post of Deckhand if required by the Second Mate or Duty Operations Manager or his/her Assistants or deputies. (Desired)
Basic literacy and numeracy skills. (Essential)
Able to use a computer and operate a body camera if provided. (Essential)
Ability to maintain event logs. (Essential)
Calm and level headed. (Essential)
Experience
Safe and efficient systematic loading and unloading of passengers and vehicles to/from the vessels and within terminal areas. (Desired)
Experience of lone working and being part of a team. (Essential)
Ability to take appropriate action with hostile or aggressive customers or the General Public. (Essential)
Experience of taking immediate action in the event of emergencies or unusual situations developing in the landside terminals and access roads. (Essential)
Experience of Security protocols, policies, and the WF Security Plan to apply to abnormal situations at all times. (Desired)
This is a safety critical role; therefore, Occupational Health Clearance will be required.
Application Process
Once you apply you will be sent a link to an online test via our assessment provider Talogy. This will be sent on a weekly basis, on the Monday following the successful completion of your application. You will have 5 calendar days in which to complete from the date it was sent. The test will be sent out via Cubix Online. If you have not received the email by the Tuesday of that week, please check your junk/spam emails. No extensions will be granted, therefore If you are unable to complete your test within the 5 days, we would advise you to refrain from submitting your application at this time. If you do not complete the tests within 5 days of receiving the email, you will be automatically removed from the process.
The final stage will consist of a face to face assessment centre in London.
Assessment Process
The recruitment process consists of 3 stages. You will need to pass each stage to progress onto the next:
Stage 1: Online Application form and screening questions
Stage 2: Online Assessments – this stage consists of two assessments called Mindgage and Dilemmas
Stage 3: Assessment centre consisting of a group exercise and scenario-based interview.
Outcomes
You will receive your outcome once the wash up has concluded with the business, which will be within 1 week of the final assessments.
Appointment to post
In order to be appointed to a post, candidates must successfully pass a basic criminal records check, employment referencing, medical screening and a drug & alcohol test.
Although you may be successful and offered the role – you may not commence employment in the role or start training immediately. There may be a requirement to delay your start date until you are required.
Campaign Timetable
The campaign is running to a very specific delivery timescale as determined by the business and there will only be enough slots for the number of candidates invited. Dates for the Assessment Centre will be opened at the same time for you to book into. You are therefore encouraged to schedule into an assessment event as early as possible. If you do not book an assessment, you will be withdrawn from the campaign. Please note that no further dates will be made available as we have provided you with notice of when the assessment centres will be held.
Attending an Assessment Event:
You will receive an email request inviting you to book into an assessment event.
You will receive confirmation of your booking together with any relevant information required for your assessment at the time of booking.
Please ensure:
You have an active email address on Taleo where correspondence, invitations to assessment events and practice material can be sent. Please note emails can sometimes appear in spam/junk.
All your contact details including phone numbers, address and email are updated and current on your application.
Candidate Charter:
You can download a copy of the Candidate Charter here. This outlines our commitment to you as a candidate by providing insight into our recruitment process. It also outlines our expectations with regards to your engagement with us, to ensure that you receive the best recruitment experience possible, as we believe you should know the standards of service you can expect from us. You must read this document prior to submitting your application in order to understand every aspect of the process.
Reasonable Adjustment Process:
If you require reasonable adjustments, you must notify the recruitment team at least 48 hours (excluding weekends) prior to your scheduled assessment event to allow us to accommodate your requirements. You will then be sent a confirmation email which you will need to bring to your assessment. If you fail to bring this on the day your adjustments will not be granted, and you will be unable to re-book.
We will consider that you are the expert regarding your own requirements, and we will consider all requests fairly within the context of the role.
Please take the time to read the Disability Charter here.
Notice of Cancellation
We require you to give a minimum of 48 hours' notice of cancellation or re-schedule. Non-attendance at your Assessment Event may lead to your application being withdrawn.
Please note: Your assessment may be rescheduled once only and reschedules will only be granted if there are assessment slots available, so please make sure you check you can make an appointment before booking. Subsequent cancellation may lead to your application being withdrawn. If you do not follow the process outlined in the Candidate Charter you risk being withdrawn from the campaign.
TfL Benefits
In return for your dedication and expertise, you will enjoy excellent benefits and scope to grow. Rewards vary according to the business area and role, but may include:
Free travel for you on the TfL network
A 75% discount on National Rail Season Ticket and interest free loan
30 days annual leave plus public and bank holidays
Private healthcare discounted scheme (optional)
Tax-efficient childcare payments
Tax-efficient cycle-to-work programme
Retail, health, leisure and travel offers
Discounted Eurostar travel
Diversity statement
We are committed to equality, diversity and inclusion. We want to represent the city we serve, which will help us become a more innovative and efficient organisation. Our goal is to make our recruitment as inclusive as possible. We are a disability confident employer who guarantee an interview to any disabled candidate who meets all of the essential criteria.
Contacting Us
If at any time you need to speak to anyone within the Recruitment Team, then please contact us on 0203 005 1680 (local rate charges from all phones including mobiles) or email HighVolumeCampaigns@tfl.gov.uk