Application deadline date has been passed for this Job.
This job has been Expired
Training Delivery and Planning Officer
Post Date:

24th March 2023

Views

567
0

Applications
Job Description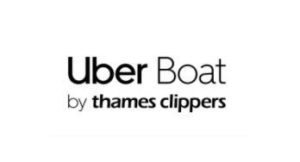 Salary
£42,000 a year plus benefits
Contract Type
Permanent
Hours of Work
40 hours a week, Monday to Friday
Location
Thames Clippers – Clipper House, Trinity Buoy Wharf, Poplar, London E14 0JY
Closing Date
Wednesday 29th March 2023
Full Description
Uber Boat by Thames Clippers (UBTC) are looking for a Training Delivery and Planning Officer to support our Fleet Training Manager in building our internal talent pipeline to support with business expansion and career progression.
You will oversee Oversee the delivery of Craft Familiarisation and Type-Rating training for all afloat crew to meet the requirements of the company's Strategic Workforce Plan (SWP)
As part of the of the wider Training Team, you will design and deliver UBTC's internal training modules including, Bridge Resource Management, Human Element Leadership and Management, and Navigation
Whilst planning, scheduling and tracing the training activities for all afloat crew, you will maintain training records and compile Management Information (MI) to produce weekly training progress reports
You will be the main point of contact for our Marine Apprentices, managing their performance and scheduling internal and external training.
We're looking for someone to manage all training-related administration informing all stakeholders when necessary.
You must hold a valid MCA BML Tier 1 Level 2, or UK CoC/CEC (STCW Class II/1, II/2 or II/3) and have experience serving in an Officer's role om passenger vessels.
You'll have experience delivering maritime safety training, covering all subjects in the BML syllabus, with a solid understanding of COLREGs, Passage Planning, chartwork and bridge procedures
Strong knowledge of the ISM Code is essential along with the ability to implement it at all levels.
As a team player, you'll enjoy working in a fast-paced environment, with the ability to work autonomously when required.
Where: You'll be based at our offices at Clipper House, Trinity Buoy Wharf, London E14 0JY, a short walk from Canning Town tube or a hop across the river on our staff boat, from North Greenwich tube. We offer flexible start and end times and welcome flexible working conversations.
So why apply?
Uber Boat by Thames Clippers are London's leading River Bus service. Our fleet of high-speed catamarans provide commuters and sightseers with a unique way to travel around the capital. We carry around 5 million passengers a year and currently employ around 470 people, which is set to increase over the next few years.
UBTC is an entrepreneurial and inclusive organisation where we respect and value everybody's contribution. We empower and trust our people to do the right thing. We strive to be excellent in everything we do, and it is our people that help to make our business a great place to work. There is real potential for internal development and promotion within our business and internal succession is one of our core principles.
Our commitment to inclusion
We are committed to fostering a diverse and inclusive workforce. We believe in equality of opportunity for all and our approach to recruitment and selection is fair, open and based purely on merit. Applications from individuals are encouraged regardless of age, disability, sex, gender reassignment, sexual orientation, pregnancy and maternity, race, religion or belief and marriage and civil partnerships. If you require reasonable adjustments in any recruitment process with us, please make us aware.