Application deadline date has been passed for this Job.
This job has been Expired
Volunteer Leader
Post Date:

28th July 2022

Views

708
0

Applications
Job Description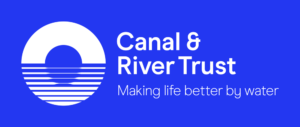 Closing Date
03/08/2022
Position Type
Permanent FT
Function
Operations
Advertised Salary
£28,404 (including London allowance)
Job Purpose
One of the UK's biggest charities, the Canal & River Trust looks after, and brings to life, 2,000 miles of waterways across England and Wales, because we believe that life is better by water. Every role across the Trust plays its part in transforming our canals and rivers into spaces where local people want to spend time and feel better, bringing wellbeing benefits to millions every day.
We are looking for a Volunteer Leader to be based with our London West Operations Team (UB2 5QW)
See our network here: canal-and-river-network
Volunteer Leaders plan and deliver a wide range of volunteer activities and events, assist operational teams in their task management of volunteering activities and liaise with volunteers, volunteer groups and supervisors.
Volunteer leaders are also tasked with delivering day-to-day works in Operations & Environment, such as general maintenance & repair work. This will include operating Waterway Control Structures (further training will be provided) and tow path repair/cleaning.
The post holder will be required to work an annualised hour's system which includes working any 5 days out of 7 rota'd system including statutory holidays, weekends and an 'on call' system.
It is a busy role, and whilst much of the past year has resulted in many of our activities and plans being paused, we have a full 2022/3 plan to deliver for the Trust through our volunteering efforts.
Knowledge, Skills/Qualifications & Experience
About the role:
As Volunteering Leader you will report directly to the Area Operations Manager, and work closely with not only volunteers, but operational team colleagues across the wider London & South East team as you plan, assist, deliver and manage successful volunteer activities and events in 2022/3 and beyond.
Key accountabilities:
Leadership:
Management of volunteers in the delivery of works safely and to a high standard, whilst maintaining volunteer satisfaction. Engaging/leading volunteers to deliver offside vegetation (OSV) project.
Liaison with volunteers and volunteer groups to understand their current capabilities and aspirations, using this to plan appropriate works in conjunction with the programmes of work with the customer operations team.
To understand the needs of the waterways, both operationally and strategically, giving a broad understanding of the types and volumes of work available, thus providing the background information needed to develop a programme of volunteer works.
Co-ordination of staff, vehicles and equipment for the efficient delivery of volunteer works.
Co-ordination of training for volunteers to maintain and improve skills levels necessary to carry out works on the waterway.
Promotion of a strong safety culture to ensure all works are completed with safety as a priority thereby ensuring the wellbeing of staff, volunteers and customers.
Maintenance/Repair:
Working outside, carry out maintenance and repair works to the waterway infrastructure, to maximise network availability.
Provide customer service through operation of the Trust's assets (e.g. locks and bridges) in a safe and timely manner.
Undertake key duties associated with the maintenance of the waterway and waterside eg towpath improvement work from repairs to litter removal.
To protect the natural and historic environment associated with the waterways by ensuring their consideration during all works.
Provide a first level of response for reactive works to ensure the safety of customers and the availability of the network, participating in an on-call rota as required.
Safeguarding:
Displaying the Trust values and behaviours at all times.
Ensuring that diversity and inclusion are integrated into all aspects of Trust life and promoting inclusion by challenging behaviour, practices, actions, or decisions that are counter to the objectives of the Trust's policies and values.
Knowledge, Experience & Skills
It is essential that our new team members can settle in and enjoy the varied work we perform, so you really must love physical outdoor work all year around, and have a genuine appreciation for respecting the needs of nature, environment and our millions of waterway visitors. Our waterways are not just for short visits by day users or holidaymakers, thousands of community members live on our boats all year and you will be playing a role in caring for their home, their space.
It is also essential that you are comfortable dealing with the public, and can respond to the unexpected with thought, care, respect and a positive practical approach.
You might have practical skills and many years of working experience to offer, or you may just be starting out in your career and looking for a role which calls on your practical nature. You don't need to be an expert in any field, but you will be able to demonstrate that you hold the values and behaviours that ensure our customers and visitors know we care.
Technical:
NVQ Level 3 or BTEC Level 3 in an appropriate subject or equivalent previous experience, desirable.
Basic literacy and numeracy skills
Proven experience of working with and leading volunteers.
Proven experience of delivering works to time, specification and budget.
Some experience in customer service.
Some experience of manual/construction/outdoor work. Experience using of plant/tools and equipment would be beneficial.
Countryside practice and vegetation skills may be an advantage.
Some experience of working with plant and or equipment, desirable.
Basic IT skills – comfortable with modern handheld mobile devices for making calls, inputting information, and use of mobile applications etc.
Valid UK driving licence is essential
General:
Good communicator and have excellent customer service awareness.
You will demonstrate great care in the quality and standard of your work.
You will be a good communicator and have excellent customer service awareness – you will be the face of the Canal & River Trust on our waterways and will handle all communication with respect.
Experience working in a relevant environment – paid work or as a volunteer (outdoors related, environmental related, customer service etc).
Can work alone on occasions, however thrives as part of a team to deliver a common goal.
It is important that you really love to work with others and get things done through others to succeed in this role. Building and maintaining strong professional relationships is also important and an ability to adapt to diverse approaches and needs of those we work – colleagues and volunteers alike.
To Apply: Please click here
If you have any questions about the role please contact CRT.recruitment@canalrivertrust.org.uk
What We Offer
In addition to your salary £28,404 ( inclusive inner London allowance). a competitive contributory DC Pension scheme arrangement, great holiday entitlement (increasing with years of service) and numerous other employee benefits, including several salary sacrifice benefits, all of which can be found here (https://canalrivertrust.org.uk/about-us/work-for-us/our-benefits).
We aim to represent the diverse communities we are part of and welcome applicants from across all sectors of the community. We strongly believe that a diverse workforce brings with it a diversity of ideas, thinking and ways of working which enhances what we do. All candidates will be treated on the basis of their merits, skills and abilities and solely by being assessed against the requirements for the job.
Find our more about us on our website: https://canalrivertrust.org.uk/about-us