Application deadline date has been passed for this Job.
This job has been Expired
VTS Officer
Post Date:

5th May 2023

Views

468
0

Applications
Job Description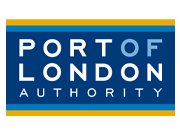 Department: Chief Harbour Master
Reporting to: VTS Operations Manager
Grade: 7
Salary: starting at £47,562.85 per annum (inclusive of allowances), rising to £51,698.75 per annum (inclusive of allowances) on completion of training, plus regular overtime working is available.
Base: Thames Barrier Navigational Centre, Woolwich
Closing date: 8 May 2023. Candidates contacted on 9 May 2023.
Interview date: 12 May 2023.
Reference number: 8
Who we are:
The Port of London Authority is the statutory harbour authority for the tidal Thames and responsible for 95 miles of the River Thames from the Estuary to Teddington Lock in West London. We work to keep river users safe, protect and enhance the environment and promote the use of the river for trade and travel.
London VTS is responsible for the safe and efficient navigation of a diverse range of commercial and leisure vessels in the Thames Estuary and lower reaches of the river covering an area of approximately 600 square miles.
The role:
As VTS Officer in the PLA, you will be required to operate the latest state of the art surveillance and communications equipment and manage the navigational safety of the world's largest ships down to the smallest recreational craft as well as protecting one of the most iconic and historical waterways. You will deal with the general public, berth operators and emergency services as well as communicating extensively with senior management, marine pilots, the harbour patrol service and other internal Port of London Authority departments.
This is a highly rewarding role in one of the UK's premier ports, an industry leading organisation which provides attractive benefits including career progression into supervisory and Harbour Master roles. The job is based at the purpose-built Thames Barrier Navigation Control Centre, directly overlooking the Thames Barrier in Woolwich, London.
What we are looking for:
The successful candidate will be required to obtain a V-103/1 VTS Operator Certificate and local knowledge endorsement. Marine qualifications such as STCW or relevant professional qualifications in a comparable industry such as Air Traffic Control would be advantageous but is not essential.
Benefits package:
28 days annual leave
Medical Cash Plan (Westfield Health)
Generous pension
Onsite parking with electric charging
Access to Occupational Health, Mindfulness, Counselling and Physiotherapy
Cycle to Work Scheme
Access to MyGymDiscounts
Additional information
For further information or if you would like to have an informal discussion about the position, please contact Simon Phillips, Harbour Master (VTS & SMS) on 07711 640116 or Tony Guy, VTS Operations Manager on 01474 562249.
A full job description is available here.
To apply, please complete the application form, including the reference number stated above.
You are required to have a Right to Work in UK, as currently the PLA is not a sponsor employer, therefore an offer of employment cannot be made unless you currently hold the rights to live and work in the UK.